Application
For professional application of Decidamp SP150 and Decicoat T35, specialized spray equipment is required. Namely, an airless pump which is capable of spraying pastes. A (powerful) spray pump is not enough. Together with a manufacturer we developed an airless spray system designed to spray fast and efficient pastes.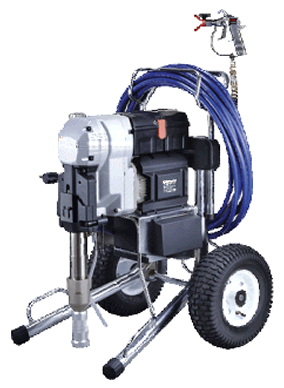 Sound dampening with Decidamp SP 150 compared with conventional damping technics like glued metal plates are much more profitable. By spraying pastes we could process speed by an average of 40-80 m2 per hour per layer. On average, we apply to steel 3 to 4 layers and only 2 to 3 layers on aluminium. That's a huge time saver.
In order to serve customers well, we have developed a total concept with experienced application companies.
Are you interested? Please feel free to contact us.